The weather was great and we had a good turnout this morning. Lani, Lea, Rose, Tracy, Kelsey, Mary and Linda ran / walked between 5 and 10 miles.

Highcrest - January 29, 2011

Welcome Lea! It was great to meet you and run with you. Have fun doing the Tradition Run tomorrow! Look forward to seeing you again in a couple of weeks.

Here are a few pictures.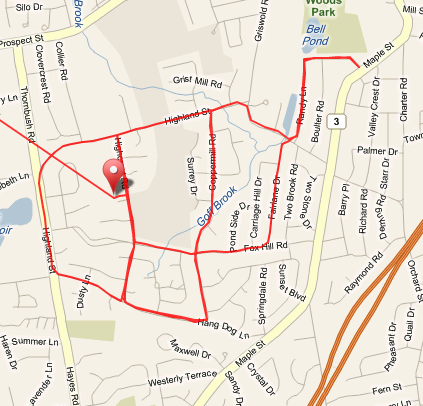 Click the map to "play" our run. Our actual run of 9.98 miles starts at mile 2.79 miles in the player. The preceding 2.79 miles was a short thing I did in my "backyard" on Friday.