Larry ran 1:33. Sri ran 1:36. Lee ran 1:49. Patrick Pezzati ran it too. Patrick and Sri will be running Boston on the 21st.



It was a new course. Loved it! Met the race director and a gal named Vanessa whom Brent and Sri know. She added another 7 when she was done. Very personable. She's running Boston. Sri and Lee joined a bunch of his friends at The Tavern in Westfield after. Pretty stellar day all around.
Here's Lee's Garmin:
Here's what Linda took.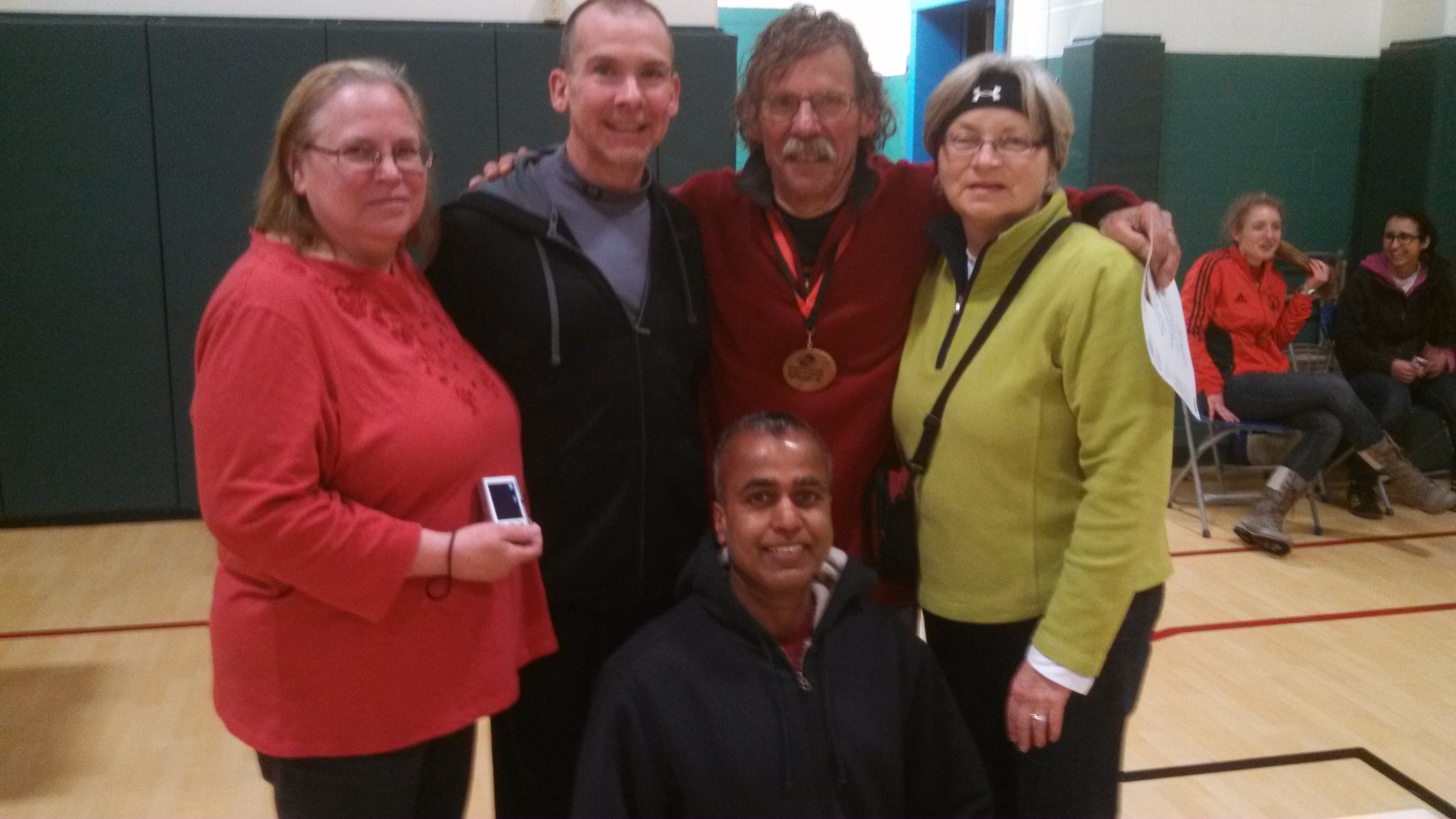 Joann, Larry, Lee, Linda, Sri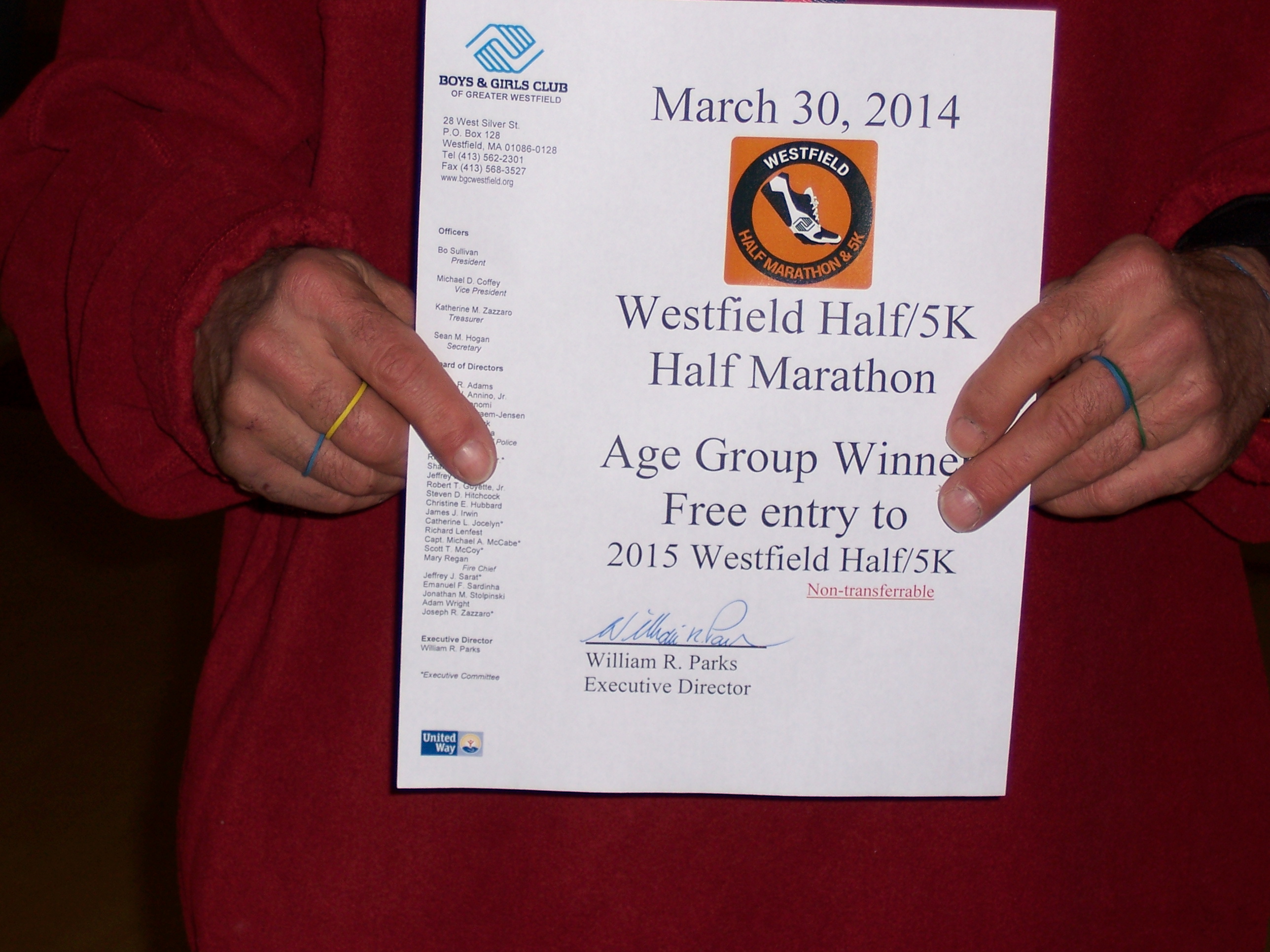 This is the first year they gave division awards. Lee's in for free in next year's race.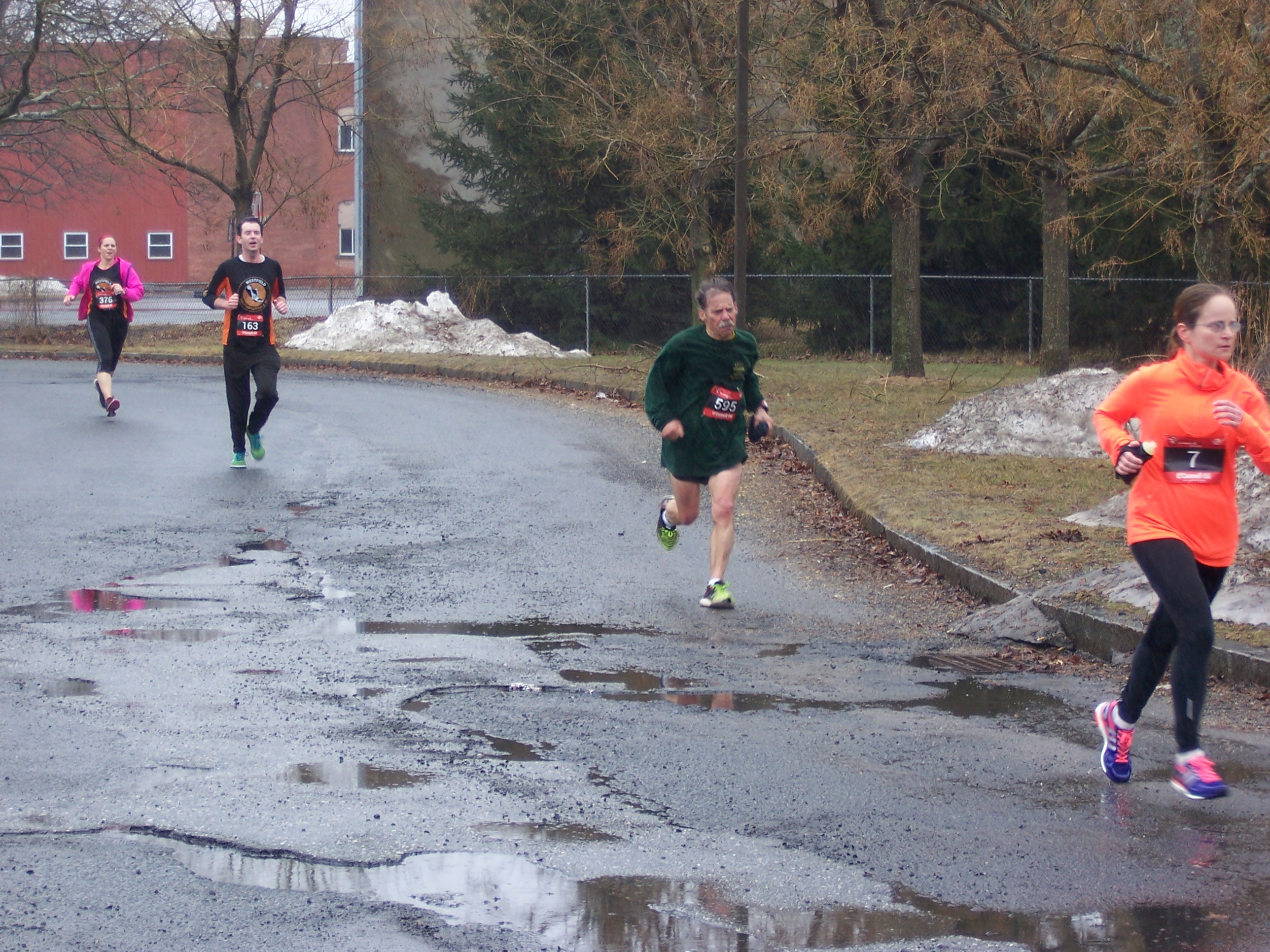 Lee finishing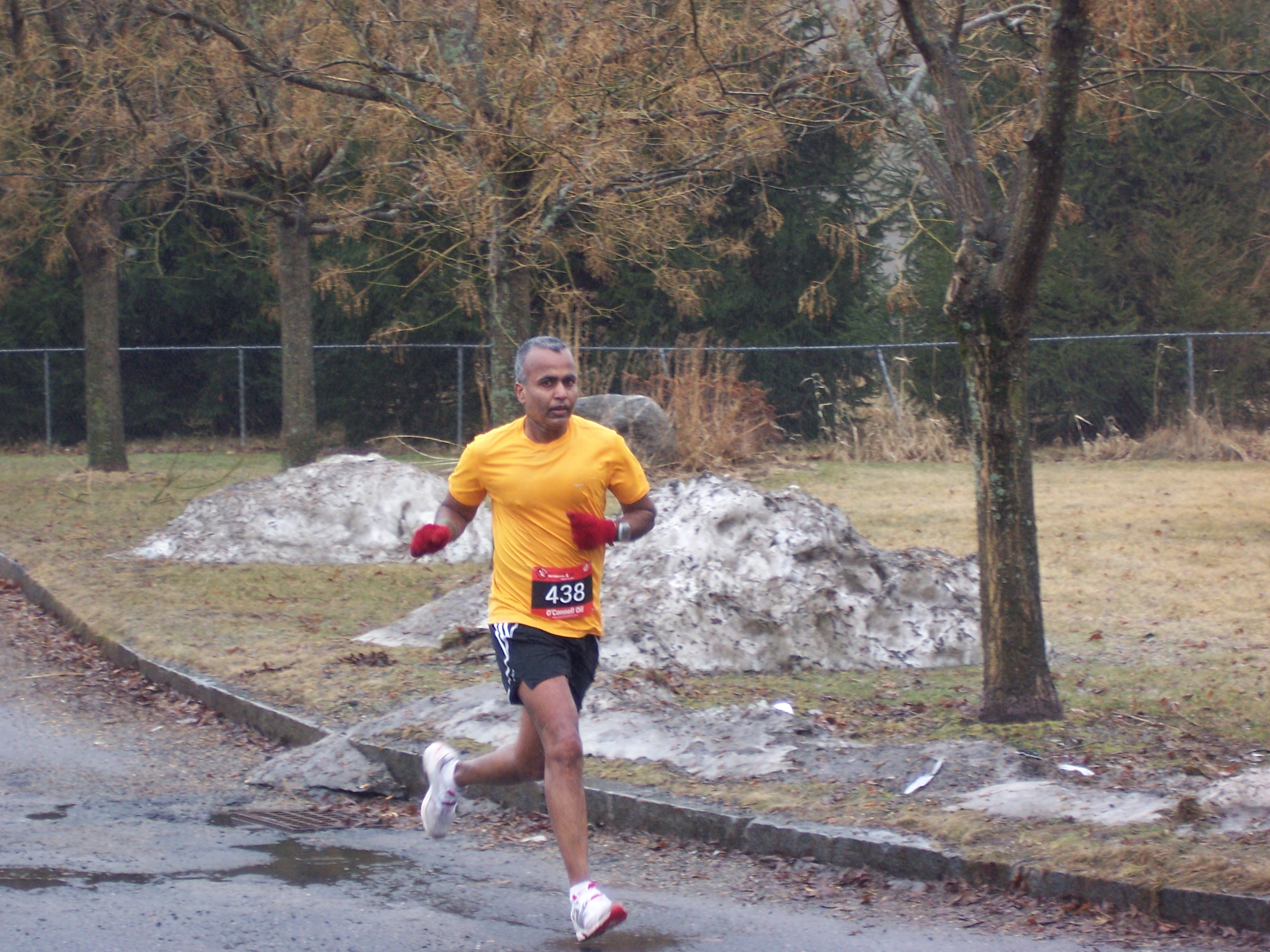 Sri finishing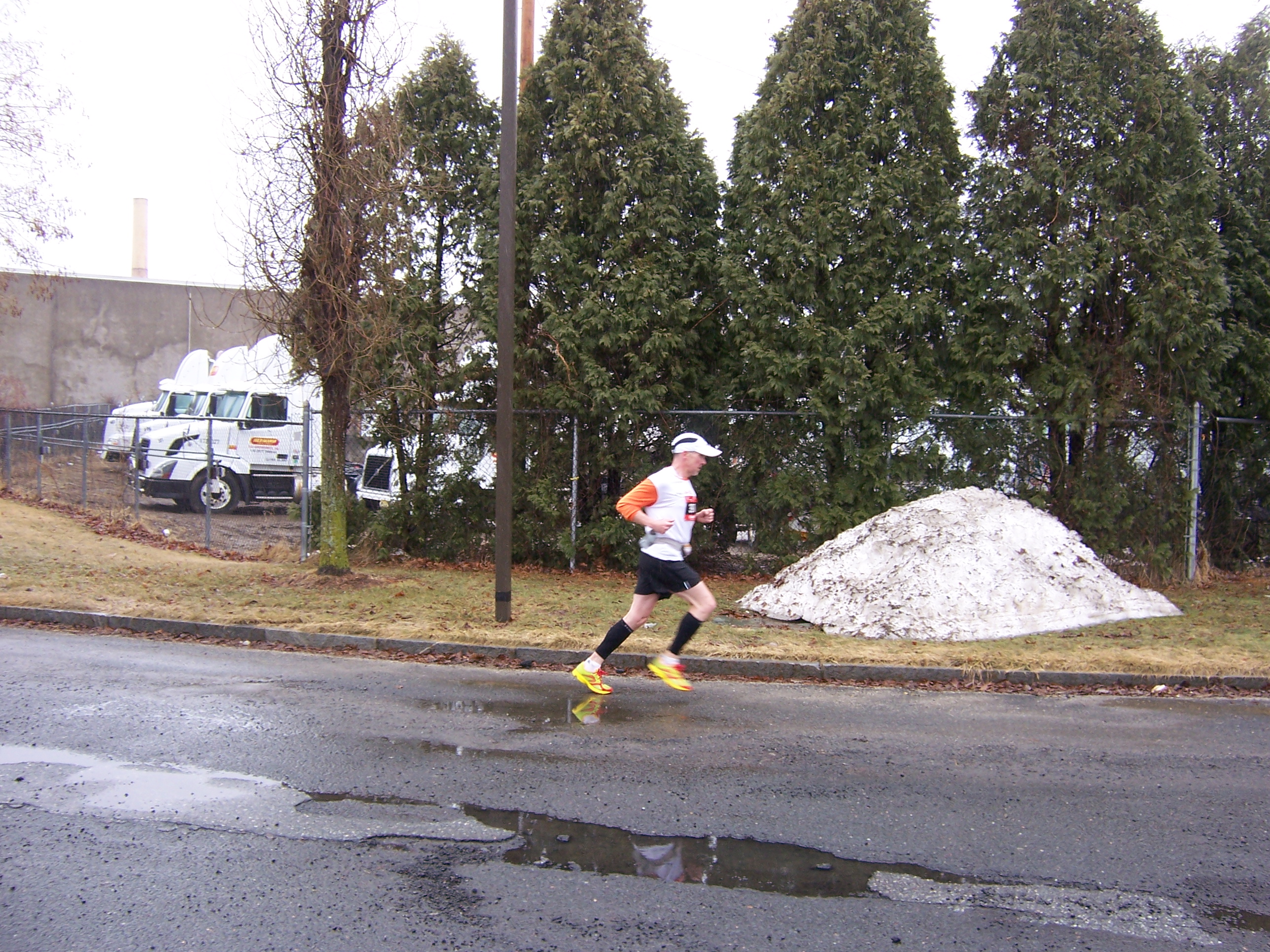 Larry finishing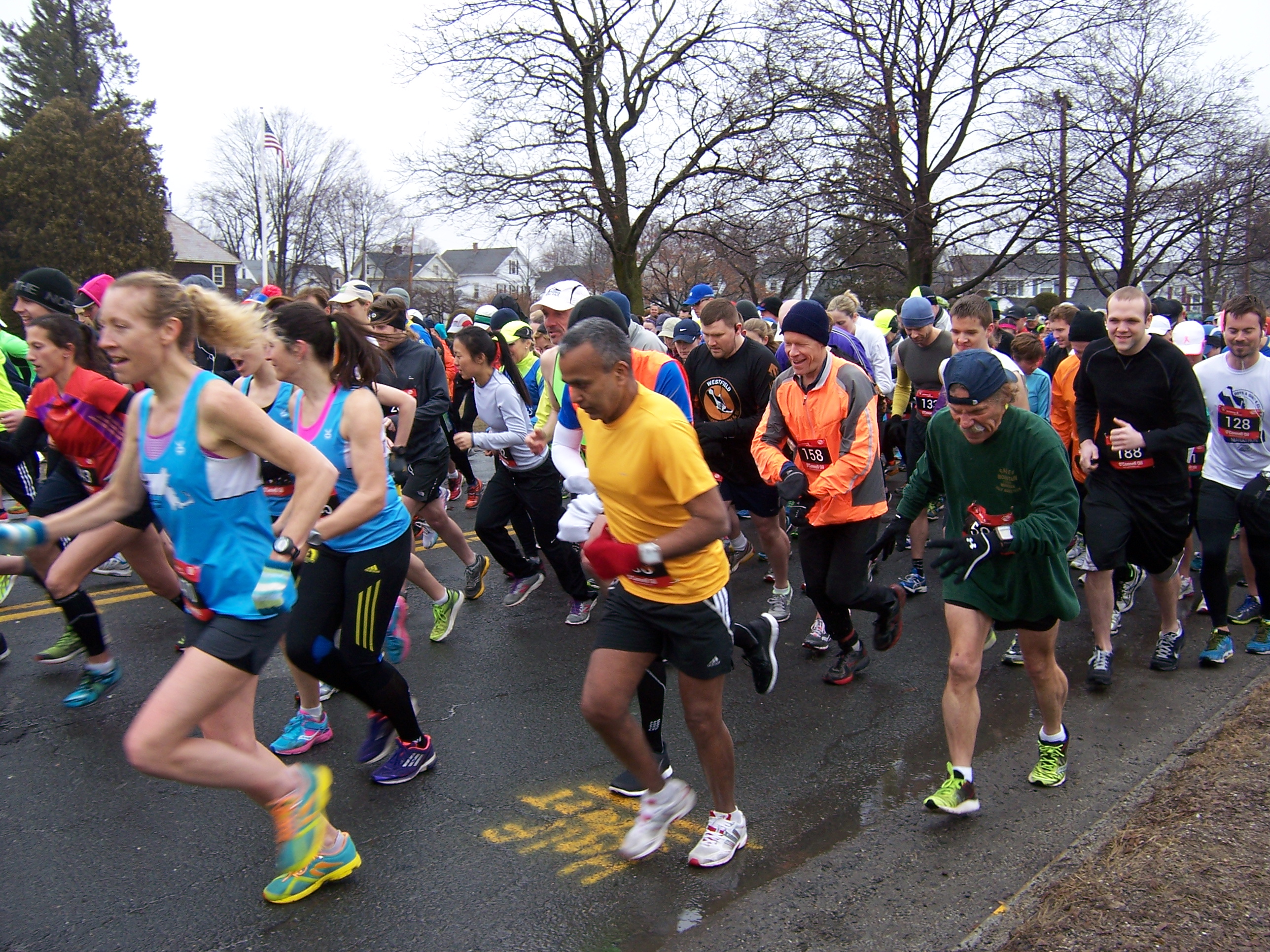 The start